It's been a while since I've posted a blog here.
I've been busy.
What with mourning the end of Lost and awaiting Matt Chico's much-anticipated re-arrival to the Nats, blogging had to take a back seat.
But I've also been working behind the scenes. For the past year I've been on the hunt for the best and brightest bloggers out there. Yep, I'm sorta like Bob Parsons. Minus the whole killing pachyderms.
Moving on. The past year has been spent bringing in 19 fresh faces to the CBSSports.com editorial family. What started off as the Facts & Rumors blog network quickly evolved to the Eye on Sports blog network. It's been a tremendous weapon in evolving CBSSports.com as an industry leader in breaking news, analysis and opinion. Hopefully you're familiar with it.
But now that we're approaching summer and with the NFL doing its
rock-out-with-your-lockout
thing, I figured now would be a good time to better get to know some of the contributors. So each Friday I'll be posting a new entry in my blog called, "Meet the Blogger."
Since I've actually only met five of the bloggers I've hired, I figured this would be a good time to better get to know them. And while I'm getting to know them, I figured you could get to know them. Mi casa es su casa, ya know? And hopefully it inspires you to read more of the blog, contribute on the message boards, subscribe to their RSS feeds or follow 'em on Twitter.
As always, I appreciate any feedback about Eye on Sports. We're here to create compelling, interesting content for you. If we're not meeting that goal, I want to hear about it.
But enough about me, and the blog. Our first Meet the Blogger is Evan Brunell. He's part of our Eye on Baseball blog, and here's what he told me.
---
Describe your job:
As an Eye on Baseball blogger my responsibility is to monitor the baseball world while on shift. Primarily, we track news and report about it on the site, adding our own personal analysis and opinion to the story to function as one-stop shopping for baseball fanatics. We also help lead live chats, record video segments and contribute features to CBSSports.com, such as division previews.
What you like about your job:
There are too many things to count about this job that make it fantastic. I enjoy working with and respect all of my co-workers, which makes it a fun environment. I also like the opportunity to be representing CBSSports.com.
I am always challenging myself to be a better writer and knowing I have the confidence of CBSSports.com behind me makes me strive that much more to deliver. Oh, and the whole getting paid to watch baseball thing ain't too shabby.
What you sorta don't like about your job:
Staying up until 2 a.m. on the night shifts can get old really fast, especially when you do a wide slate of these shifts. Since those shifts require working mostly late at night, sometimes it feels like the sun is never out and you never get to see or talk to any friends. Friday night back-to-back with working Saturday is rough.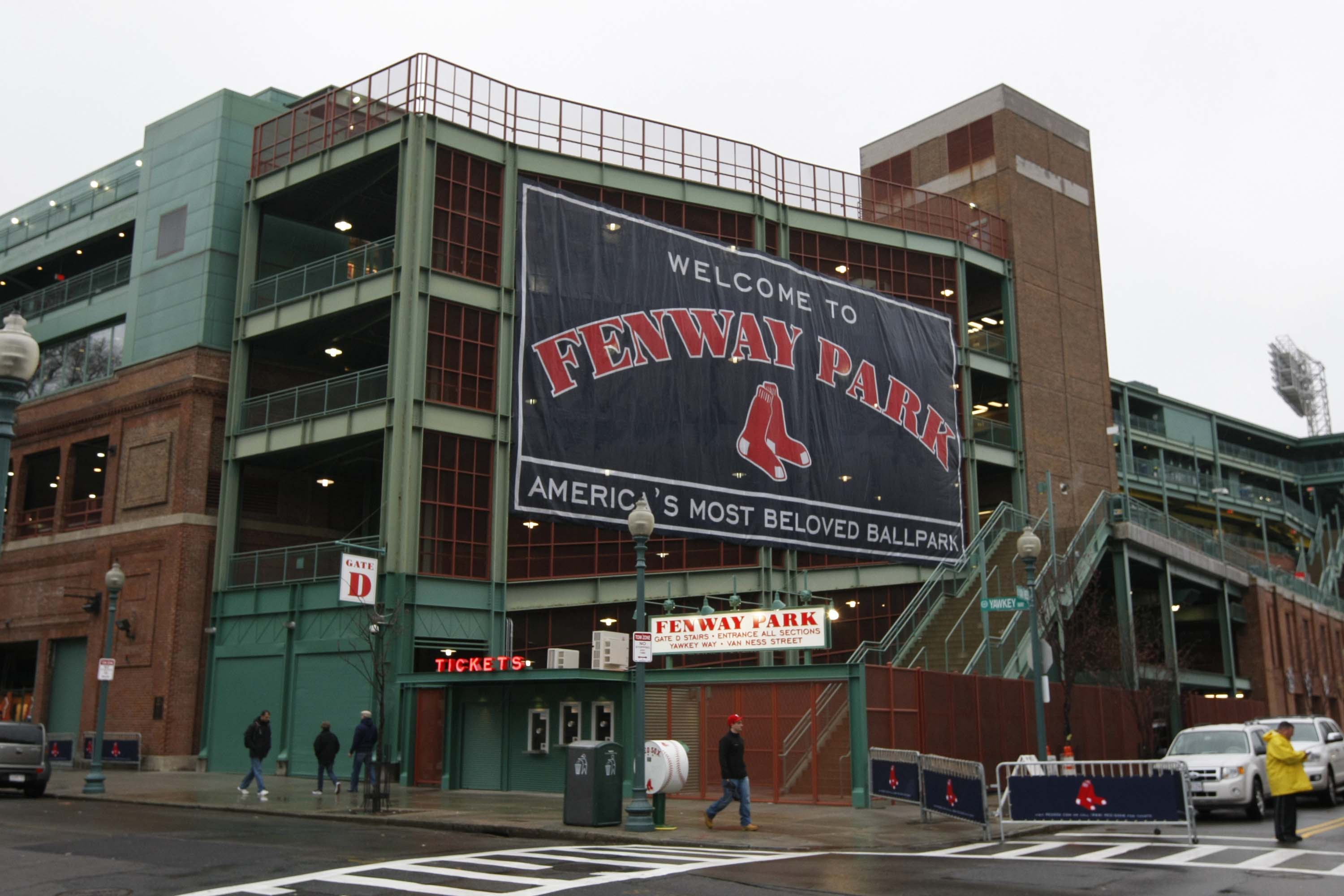 At times, having to stay focused on the news angle is difficult because I am a man with plenty of opinions and the knowhow of how to research and do some deeper analysis than I currently do and I would love to be more focused on column-style articles. While the folks at CBS encourage us to plant opinion and analysis on articles -- and I certainly take advantage of that -- I always need to keep the primary focus of news reporting in the back of my head. That at times prevents me from writing pieces I may prefer to write over reporting the latest news, such as an injury. I do take advantage of the news in that regard, however, by taking a look at the fallout of the injury and things of that nature, so that helps.
What other sites do you contribute to:
I started a
Red Sox
blog in late 2003 that I still contribute to but it's largely as a behind-the-scenes editor where I help run the schedule of writers, handle advertising and things of that nature. I also score some games for MLB.com at Fenway Park when the Red Sox play and am president of a public charity for the deaf and hard-of-hearing.
A trend in your sport we should care about:
Part of the reason the AL East is so competitive is because the
Yankees
have forced every other team to pony up. The excessive financial capabilities and intelligence of the front office required other teams -- Boston, initially -- to increase its financial output and own brainpower to match wits. Since then, other teams have joined in the fray. While Tampa Bay and Baltimore are constrained by finances, they've brought in some very intelligent minds to help combat the financial might of New York and Boston. Toronto, meanwhile, has an impressive stable of minds and also intends to push payroll over $100 million in the not-too-distant future.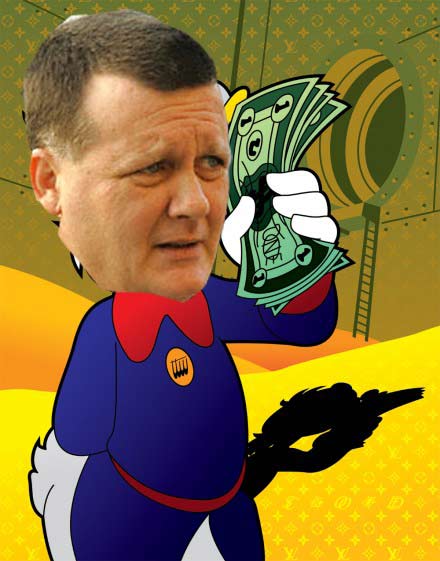 You can see trends like this playing out elsewhere, especially in the AL Central. The
Tigers
stepped up their game after the 119-loss debacle of 2003 and increased their financial outlay, which in turn has caused the
White Sox
and
Twins
to step up. The Twins, for their part, are no longer the miserly, Carl Pohlad-owned, contraction-threatened Twinkies we once knew. These Twins have a payroll over $100 million. And this is beginning to sweep the NL, which could help narrow the disparity between the two leagues that we have commented on for a decade. Some of the more compelling teams, in fact, currently reside in the NL and more and more elite free agents are making their way to the senior circuit.
Part of this is because these players believe they'll have an easier path to the playoffs, but a bigger part has to do with the
Mets
trying to keep toe-to-toe with the Yankees. They failed spectacularly, but will still be able to pay exorbitant fees for players and now have a wizard by the name of Sandy Alderson guiding the front office. The
Phillies
were a down-and-out team with a terrible ballpark and no funds and now trail only the Yankees in payroll. The
Braves
have stepped up their game after a few seasons to forget and while the
Marlins
don't have many fans in the player's union, the braintrust constantly keeps them competitive. And now we see Washington stepping up to the plate, so that division will become extremely difficult soon, if not already. And much like the trend filtered to the AL Central and dug its claws in the AL West, this trend will sweep the NL as well.
This is good news for the NL, which will attract more stars, improve the quality of its game both on the field and in the front office and be able to go toe-to-toe with the AL in interleague and the World Series.
Where do you live:
Worcester, Massachusetts. A former home of a major-league team (go, Blue Sox! ... yes, really) with its own place in baseball history. The very first perfect game in baseball was thrown in Worcester, for example.
The best thing about working from home is ____:
I'm not constrained to one specific spot to work. I can work in any room where I live and can also go different places outside my townhouse and work there. I like to take trips down to Cape Cod during the summer and can work from the house I stay at.
A blogger who gets it:
Peter Abraham from the Boston Globe
springs to mind as a mainstream media member who takes advantage of all the tools at his disposal and clearly understands what it means to run a successful blog.
Chicks dig bloggers because _____:
Living in the mother's basement is hot.
Favorite WWE wrestler of all-time:
I'd have to parrot every other kid from the '80s and early '90s and say Hulk Hogan. (I also loved his TV show Thunder in Paradise) As a kid, he was my hero and his exploits against Andre the Giant were incredible. I enjoyed Macho Man Randy Savage, Ric Flair, Mr. Perfect and Shawn Michaels and plenty more.
The one wrestling match I will always remember is Bret Hart and Michaels' epic
Ironman battle at Wrestlemania XII
in which Michaels won the championship belt in overtime for the first time. I switched to the WCW when Hogan did and became a fan of Goldberg and Jeff Jarrett most notably, although a lot of old-school WWF wrestlers I knew wrestled in WCW at that time as well. I stopped watching wrestling entirely when WCW folded as I wasn't really interested in what the WWE was doing at the time, but every several months I'll check out what's happening in that world although it happens more infrequently now that I recognize less people.
What's your favorite non-sports site:
When I'm online, I'm generally doing one of four things. Baseball, talking to friends, reading the news or checking out a few comics. My favorite comic to read online is Cyanide and Happiness.
Tell me something interesting about you:
I've had one near-death experience. I went parasailing at Cape Cod when I was a young teenand didn't get strapped in right. I went up with my brother and his friend and I started slipping out of the strap, but at the same time as the strap was inching up and I was slipping down, it was constricting my upper body making it difficult to breathe. We were waving valiantly to be taken down but they thought we were just waving -- why we would bother to wave for 10 straight minutes is beyond me, but I was able to hold on until they brought us back down. When my feet finally hit the deck I blacked out for a couple seconds but was fine after that.
If you weren't a sports blogger you'd be:
A baseball player. Wait, already tried that. Probably would be in a baseball front office somewhere, a lawyer or writing fiction.
Jack Bauer or John McClane:
Gotta go with Bauer power here. Both of them are pretty similar, but Bauer is far less patient -- probably because he's RUNNING OUT OF TIME!
We can find you on Twitter here:
@evanbrunell
Baseball quick hits 'cause he's a baseball blogger:
Team grew up rooting for:
Boston Red Sox
Favorite baseball player (current):
Dustin Pedroia
Favorite player (overall):
Ted Williams
Best baseball game attended:
2004 ALCS, Game 4, the Dave Roberts steal
Bonus time:
Another favorite memory of mine from when I played baseball was that one day, I literally could do no wrong when I was pitching. I had awful control but on the days I had it, it was difficult for others to get a hit off me. I flirted with a few no-hitters. My calling card was neither control -- which I never could get past -- or velocity, it was movement. One day, I threw a two-seamer to a lefty (I pitched right-handed) that started on the inside corner and ended up two feet off the outside plate. The batter swung so hard and tried to adjust mid-swing to catch the fastball but just ended up spinning like a top and stumbling. Then I unleashed a slider/sinker that started on the middle outside of the plate, slid over to the inside corner and then sunk to his feet. He had no chance on that swing as well. That's how good my pitches used to be, but what sticks out from that particular game is the umpire came over to the bench after the inning was over and asked if I had actually meant to throw the two-seamer and slider/sinker like that. He was absolutely flabbergasted when I said yes. They were truly two major-league caliber pitches that
Roy Halladay
would have been proud of.
---
Follow me on Twitter at
@ekaycbssports